Thursday, July 3rd, 2008
Or How This Las Vegas Lawyer Cheated The Established Brown Box System—A Case Study.
Use this Speed To Market prinicple to put an extra $50,000/year in your pocket–year after year after year just like it has been doing for Mark Kemp using just this one simple step.
At the end of today's blog post on home business skills that you can use immediately, I have listed five critical principles for you to cut out and and tape to your computer so that you can quickly identify the 'brown box' websites and stop wasting your time following their hype.
In the Recommendation Age, it is all about Speed To Market.
It's all about fully disassociating yourself from the trance of the Brown Box syndrome.
To do this properly, you must write your book fast and establish the correct business systems.
Why? Before I examine the virtues and the negatives of the Information Age and how the Brown Box came to be, note what will happen to you if you FAIL to transform your idea into a powerful recommendation quickly:
1. Failure to effectively transform an idea into a powerful recommendation and leverage Milgram's Law. This means that you are relegated to 'greater sameness' status. And in the Recommendation Age you have NO hope of making a profit. In fact, a hidden reality is that the economics of the Recommendation Age require this to be so.
2. An unethical marketer will steal your idea and beat you into the market. This is very real threat to you. In fact, our company has been the recipient of unethical marketing practices used against us by jealous competitors.
3. An ethical business person with access to a few million or to VC (venture capital) money will buy out an existing company with existing infrastructure, systems and people and beat you into the market place by messaging you idea.
Don't let this happen to you. That's why the Author And Grow Rich blog exists. And that is why as a bonus today, I have included five critical principles to be aware of to quickly identify a 'brown box' website.
Let's set the stage and then look at a case study.
The positive side of the Information Age includes the following three key factors: it has provided for the portability (information can be carried globally within nano seconds); the versatility (information can be updated quickly and in real time); and the interactivity (think Web 2.0) of content.
On the negative side, the Information Age has led to people feeling overwhelmed, over-communicated and bomdarded with too many messages. In other words, the Information Age has produced disorder and chaos in your target market's mind as to whom to trust.
This makes it incredibly difficult for honest hard working people like you who want to leverage the Internet for your ethical business is to compete with the hype of these wannabe marketers on the Internet all touting the virtues of their brown box.
Yes, brown boxes are not attractive. So what happens is that their 'greater sameness' inside is wrapped in bright, shiny colors and hyped to the maximum degree to sell to a person once. The mantra is "make a quick buck at the purchaser's expense". This fits the paradigm of today's stock market trading: there is always a winner and a loser.
On the other hand, The Recommendation Age is all about creating perfect efficiency in the market place: there are always two winners with each transaction! And since the purchaser always wins, you have clients who want a long term relationship with you. Think Zipf's Law!
Mark Kemp is someone who did NOT let this happen. And the amazing thing he is a lawyer living in Vegas of all places!
Mark plays by a whole set of different rules. And he is another of our over 1,800 success stories of those who have bucked the 'brown box' syndrome.
I recently met Mark in Las Vegas—I had never met him personally and didn't expect to see him until he came up to me and introduced himself. He was excited to tell me that since we worked together using just one strategy that he implemented has allowed him to do $200,000 in extra sales at $50,000/year.
Below you can meet Mark and realize that this is just the tip of the proverbial ice berg that he accomplished under our tutelage, but he wanted to share with you the importance of cash flow by establishing simple systems and positioning yourself away from the 'brown box' syndrome.
In fact what we teach is how to make use of some of the principles of Dan Ariely's book, Predictably Irrational, to crave a relationship with you long term in the new era of the Recommendation Age.
Just like clock work.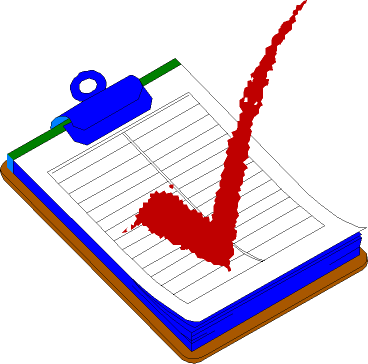 Speed To Market Brown Box Cheat Sheet:
OR if it looks like a Brown Box, smells like a Brown Box, feels like a Brown Box: It MUST be a brown box!
1. Do they have video case studies? Do the videos provide specifics in terms of how they were benefited? Beware of programs who attempt to prove the effectiveness of their system using images of Clickbank and PayPal numbers. On another blog post I showed you how these marketers can easily change these numbers and it's absolutely impossible for you to see any evidence of this.
2. Do these programs run live coaching programs to showcase what they do. Okay, this is leading and I admit it—we are the only company who does this. We have been coaching Ken McArthur live and the results speak for themselves. Ken authored his book and has been making the equivalent of a 6 figure income already. The results have been documented on another blog post.
3. Are the programs offered customized to your needs. This will quickly eliminate all the 'brown box' programs on the Internet today.
Please NOTE: many of the biggest names in the coaching industry have their coaches reading off scripts.
4. Are there daily calls to work with one someone to help you with specific focus and execution?
NOTE: most programs say they want you to call them, but in fact they do not. This is evidenced in few people promoting their live office numbers.
5. Has the person really made it as evidenced by Recommendation Age social proof and even more importantly, can this person/company teach this to you?
Please NOTE: The skills sets to make it in business are different than the skill sets required to teach you how to do the same.
Incidentally, these five critical factors to discerning 'Brown Box' websites tie into some of the advanced Speed To Market principles we teach clients like Mark Kemp and others from just about every profession and walk of life to dominate their market places today.
Besides cutting out these five principles and posting them on your computer, here is your homework:
1. Prove to yourself and comment on this blog how few people today know how to play in the Recommendation Age. I am really curious what your thoughts are as you surf the Internet and observe 'greater sameness' marketing practices.
2. Realize that if you are just starting out, you are on your way to becoming the Thought Leader of your niche.
3. Although, just about every one of our mentoring programs are full (the power of Zipf's Law), you can still phone our International Headquarters in Canada at 519.542.3043. Our job as a teaching/training company is to help you position correctly the attitudes, skills and knowledge that your target market wants and do this within the new laws of the Recommendation Age.
Say good bye to the Brown Box like Mark Kemp did—forever!
To Your Legacy!
Glenn

P.S.
Watch This Probate Lawyer From Las Vegas Share With You Two Specific Stategies That He Discovered From Our Speed To Market Business Acceleration System:
OR
How This Las Vegas Lawyer Cheated The Brown Box System
Flash Video [3:06m]:
Play Now
|
Play in Popup
|
Download